The third room in my Dream House series, the living room is a central room in any home. Here are some of my favorite inspirational photos.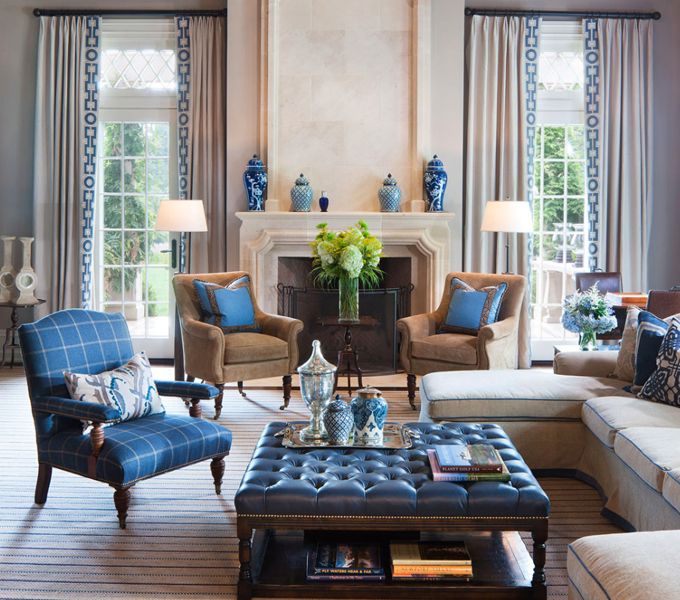 That last room by Bilhuber and Associates is my favorite; the high ceilings and windows, the huge fireplace, the rich blues and violets, texture everywhere. I just love it. And, if you couldn't tell, I'm really into traditional architecture mixed with more modern furniture. I love the slightly-eclectic-but- put-together-at-the-same-time look.
And, just for fun, I did a watercolor and marker rendering of this room a while back and thought I'd share it.