So I'm finishing up the master suite with this post. June was
master baths
and the previous month was
master bedrooms
. I was reading a book a few weeks ago where the main character has a huge closet, like the size of her master bedroom huge with another room off of it just for her shoes. I honestly can't imagine having a closet that big, let alone having enough clothes to fill it with. It just seems ridiculously excessive. And overwhelming. I mean, how would you even decide what to wear every day? I can barely decide from my 20 or so different combinations of outfits every day. I'd have to get a system set up like in Clueless that has all my clothes on the computer and the computer could decide for me.
Anyway, so closets. Here are some that caught my eye, though I have a feeling when the time comes I'll be designing something custom to fit my own needs. Or possibly something from Ikea.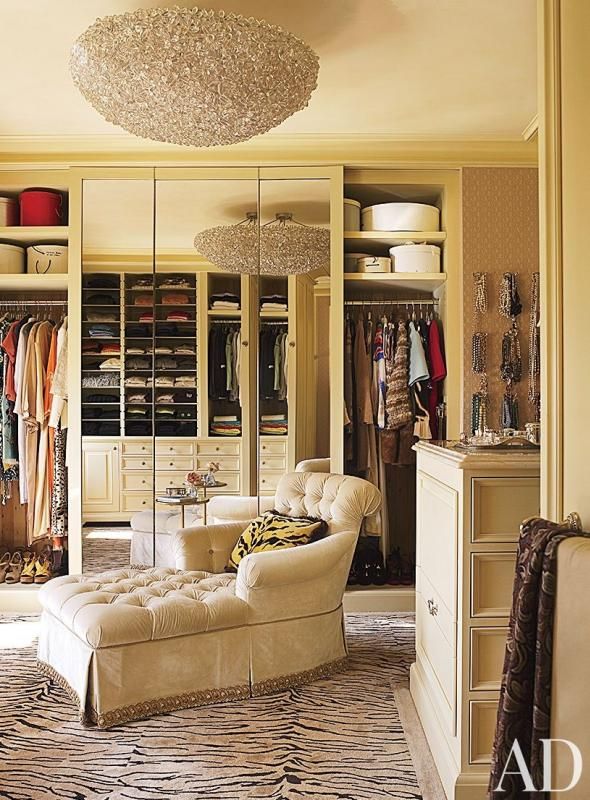 P.S. I've been trying to put together a post about my trip to Vegas two weekends ago and finding myself unequal to the task. I have more pictures than I've taken in the past two years put together and I don't know what to do with them. Hopefully I'll have that figured out soon.